The need for automation, miniaturization and quality components in most of today's products requires excellent cooling solutions, high quality small motors and ultra-precision machined ball bearing. Today, these components are supplied by DEWO to design engineers developing products such as medical diagnostic equipment, automotive assemblies, and industrial machinery and controls.
Various applications includes production technology that ensures high quality and precision. We meet the needs of a variety of industries by making available an extensive product range with high load capability and that offer customized solutions to customers, meeting demands reliably with a fast turnaround time. Our products help to improve the accuracy, efficiency, and performance of a variety of applications.
We offer reliable and timely supplies of all our components. Our ultra precision machining technologies and quality products give you a distinctive competitive edge over any industry.


(1) APPLICATION ONE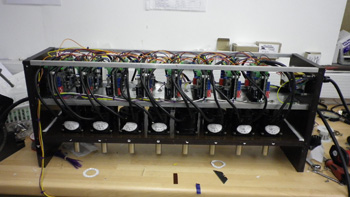 DESCRIPTION
Device for rotational plating using 16 BLDC motors, 16 controllers and 16 liquid metal rotating contacts.